The Summer Blogger Promo Tour was created by
The Book Bratz
as a fun way to promote blogs and make blogger friends.
Today I asked Kaitlin to spell her name with book titles! So I'll let her take it away!
Hello Stephanie's readers! Welcome back to the Summer Blogger Promo Tour, I am excited to be here! Today, I am going to spell my name out in book titles and explain to you why I chose em! So, let's get to it. Also, I'm going to not use the "The's" because if I didn't this post would take me a year to write due to how uncommon the letters in my name are. Hope you guys enjoy.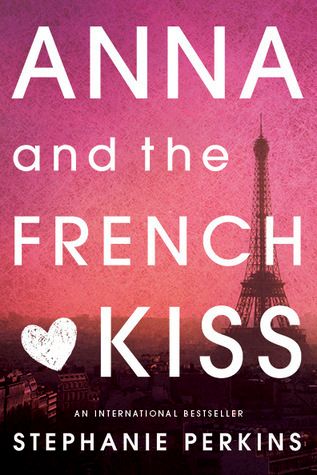 Why I Chose this Book
: Hah, honestly most of the reasons you will get for this question is just because it was the only book I could find that had the letter I needed. This book especially because I rarely read books that have a title that start with the letter K. I did enjoy this book though. It was a cutesy contemporary and just gah! Made me so happy and blushy and :D.
Why I Chose this Book:
I know I could have chosen so many other books but this one is one of my favorite contemporaries. Gah this one was cutesy as well. I think I finished it in 2 days because it was the most addicting thing ever. The story was adorable, the characters are adorable, everything about this book was adorable.
Why I Chose this Book
: Hah legit this book made my cry and sob and then become happy. This book just gave me a huge emotional roller coaster. Gayle wrote it so nicely and the plot is great. I thought the movie was great as well. However, I liked this book a lot more than Where She Went because If I Stay was a lot more interesting, in my opinion.
Why I Chose this Book:
I read this on my trip around Canada and loved it. The duo perspective was great, I loved the plot and how it grew, and just the writing. I'm actually super sad that they didn't continue Lilac and Tarver's story. I think Tarver is in This Shattered World but for me, I want more. Hehe...
Why I Chose this Book
: Ohhh if you know me, I have talked about this book so much. Let's Get Lost is one of my favorite books and it was a great read. I'm pretty sure Stephanie can agree with me. I loved the writing, characters, and the plot in general makes it a great read. If you were to ask me for recommendations, this would be one of them.
Why I Chose this Book:
This is Gayle Forman's most recent book and I thought it was pretty good. It wasn't great and mind blowing but a pretty good read. It probably isn't for everyone but I liked it.
Why I Chose this Book:
This is the only book on this list I haven't read. I actually haven't read any book that is part of this trilogy but with Passenger coming soon I think I may need to hurry up and read this trilogy before her new book. People RAVE about this trilogy so when I finally get to it, hopefully I will enjoy the trilogy.
Thanks everyone for reading this post! I hope you enjoyed and maybe found some books you may want to read.
Thanks for stopping by Kaitlin! You can follow her here:
2 more people to go! I can't wait to introduce to them!